Help is on the way
7 February 2023
The state picks up the tab for the dogs and miliary personnel. The Topos are a citizen's group. Donate here: https://www.topos.mx/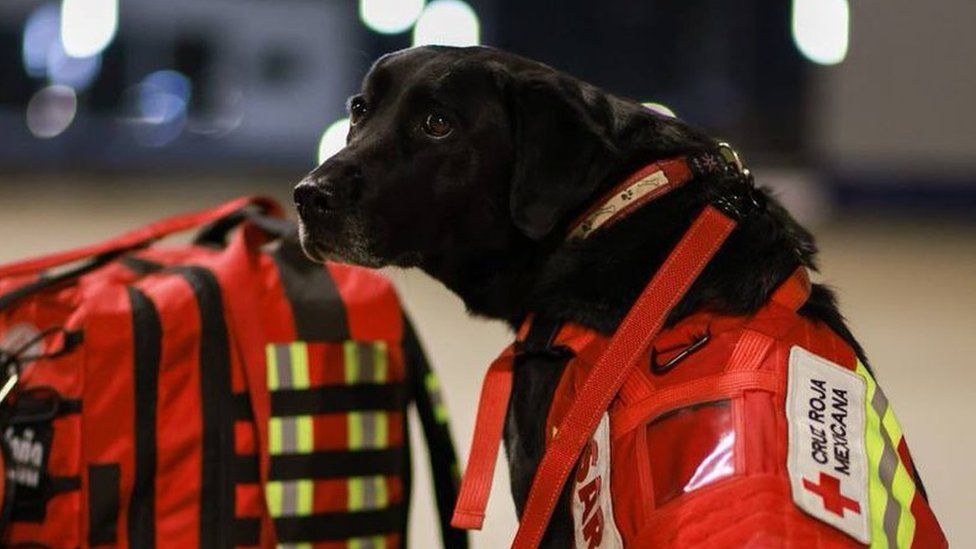 By Vanessa Buschschlüter
BBC News Online Latin America editor
A plane with 16 dogs on board took off from Mexico City earlier on Tuesday.
Mexico, which is prone to earthquakes, has highly specialised civilian and military teams which are often deployed to help when disasters strike.
The dogs won the hearts of Mexicans during the country's 2017 quake, when they saved several lives.
A yellow Labrador Retriever named Frida gained international fame when she was seen searching for survivors in Mexico City wearing protective goggles and boots.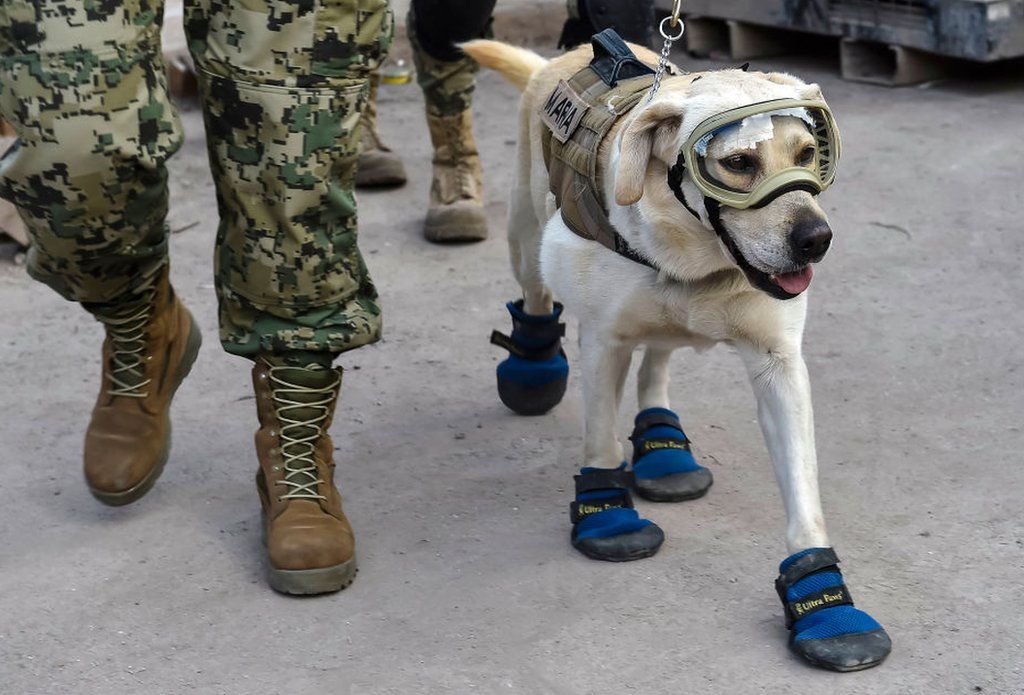 The navy credited Frida with saving 12 lives and locating 40 bodies in operations across Mexico, Haiti, Guatemala and Ecuador.
While Frida died of old age last year, at least one of her canine colleagues from the 2017 Mexico quake will form part of Mexican Navy team travelling to Turkey.
Ecko, a Belgian Malinois, was seen at the airport in Mexico City with his navy handler.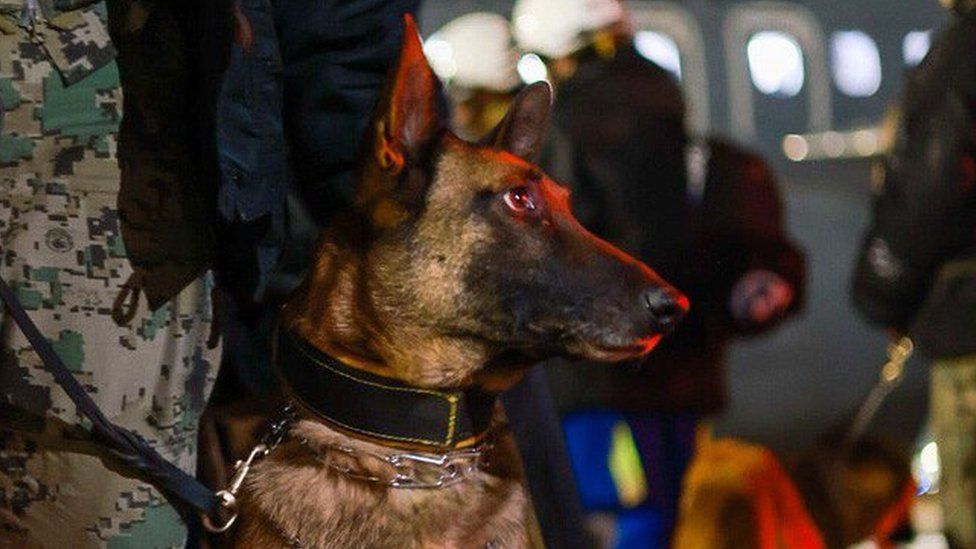 But the deployment is not just a military one. The civilian search and rescue group Los Topos de Tlatelolco (The Moles of Tlatelolco) is also on its way.
The group of highly experienced volunteers had messaged Mexico's Foreign Minister Marcelo Ebrard offering their help.
Within hours, Mr Ebrard responded that transport had been arranged for them with the help of the Turkish embassy in Mexico City.
The foreign minister also posted a video of a member of the Red Cross with his four-legged companion on board the plane.